L O U I S I A N A A S S O C I A T I O N F O R J U S T I C E
High Stakes on the High Seas
MARITIME LAW CONFERENCE




August 14, 2015
Windsor Court Hotel . New Orleans, Louisiana . 7.0 CLE credits
$425 LAJ members . $485 non-members

Register online, call 225-383-5554, or download a registration form.
Click here for program agenda.


NEW! Enter a drawing to win an Apple Watch Sport!
Open to program registrants.
Visit all exhibitors at the conference and have them mark the Apple Watch card
in your packet. To enter the drawing, turn in your completed card to LAJ.
A winner will be selected and announced during the afternoon break.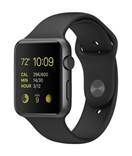 Apple Watch Sport 42mm Space Gray Aluminum Case with Black Sport Band
$400 value

This annual conference traditionally draws participants from across
the Gulf Coast region and features a faculty of distinguished speakers.


Recent Developments in Maritime Law
Judge Carl J. Barbier
U.S. District Court Eastern District of Louisiana, New Orleans

The Devil's Own Mess — Issues of State Law in Maritime Cases
Judge John W. deGravelles
U.S. District Court Middle District of Louisiana, Baton Rouge

Recent Developments Update:
McCorpen, Experts and the Federal Rules of Civil Procedure
Magistrate Judge Patrick J. Hanna
U.S. District Court Western District of Louisiana, Lafayette

Cutting-Edge Issues (and Songs): Vessel Status, Seaman Status,
Maintenance and Cure, Removal into Admiralty, LHWCA sec. 5(b)
Professor David W. Robertson (Biography)
W. Page Keeton Chair in Tort Law, School of Law The University of Texas at Austin,
Austin, Texas

In Rem: In Vogue, Again?
Brian C. Colomb (Biography)
Domengeaux Wright Roy Edwards & Colomb, LLC, Lafayette
Conrad S.P. "Duke" Williams III (Biography)
Williams Law Group, LLC, New Orleans

Punitive Damages and Attorney's Fees in Maintenance
and Cure Cases — How to Get Them — How to Keep Them
Larry Curtis
Larry Curtis, APLC, Lafayette

The Latest Law on the Pennsylvania Rule
and Kernan v. American Dredging
John "Neale" deGravelles (Biography)
deGravelles, Palmintier, Holthaus & Frugé LLP, Baton Rouge

LAJ's room block rates expired July 31, 2015.
Please contact Windsor Court for hotel reservations.




442 Europe Street, Baton Rouge LA 70802
www.lafj.org . 225-383-5554 . email: cle@lafj.org

Send your updated contact information to vperioux@lafj.org.
Maritime CLE M 8 10 15